CT, Greenwich CT, Westchester NY On Location Portrait Photographer, Headshot Photographer
For over twenty-five years, Joseph Budzelek Photography has been recognized as "thee expert" and "Best Value" in the finest of affordable CT, NY business photography, CT Corporate Photography, CT baby and child portraits, CT, Westchester NY dating headshots, photography for CT, Westchester, Pocono PA special and corporate events, headshots for real estate professionals, branded business portraits and headshots in CT, Greenwich CT, Stamford CT, Norwalk CT, Darien CT, Norwalk CT, Wilton CT and New Canaan CT, Fairfield County CT and in Westchester County.
As an alternative to a sterile studio environment or a department store type of composition, creative professional black and white and color on location Connecticut and Westchester County studio and environmental headshot, portrait and event photography is performed at your office, location, home or a destination setting of your choice. Patrons appear to be more relaxed, content and very easy to photograph within there own environment as a result of Joseph's traveling service; therefore, the net results are real smiles, naturally composed headshots and portraiture, not contrived and/or awkward looking compositions.
CT, Greenwich CT, Westchester NY On Location Portrait, Family Portait, Business Headshot Photographer, CT, Westchester Corporate Photograper
Greenwich CT portrait photograher, CT, NY business portrait photographer, CT corporate headshots photographer, CT, NY corporate events and CT, Joseph Budzelek Photography, offers you the best in CT family portraits, high school senior headshots, CT business staff portraits, CT corporate executive portraits and business branded headshots, CT, NY Model Headshots, Composites, CT family photography and special events photography in CT, Fairfield County and Westchester New York.
Joseph Budzelek Photography's CT executive headshots, photography of Children, babies, newborns, toddlers and seniors, Connecticut business branded headshot photography, model composites, photo portfolio and CT and NY actor headshots are photographed at client locations in CT, Greenwich CT, Stamford CT, Fairfield County, New Haven County and in Westchester County.
WHY JOSEPH BUDZELEK CORPORTE PHOTOGRAPHY?
Joseph offers the very best in on location portraiture, personalized event and mobile studio business photography services. He was ranked as one of the 5% most viewed commercial photographers on LinkedIn, and his location and destination photography services are raved and highly utilized by select event/wedding consultants, many discerning corporate communications and marketing directors, PR pros, major investment firms and choice event planners.
As a passionate photographic artist, Joseph's goal and mission are the same, namely "to far exceed even his client's highest expectations and to provide for them the very best in value-added services".
Hence, Joseph Budzelek's client retention, successful ongoing business relationships and his ever steady cultivation of new business development, are all a result of his commitment to fully satisfying the needs of patrons, who serve as his greatest proponents for his marketing.
Joseph Budzelek's patrons are his greatest proponents for his marketing and business development, by virtue of their satisfaction with regard to the following services he offers:
* On Location business branded photography for visually leveraging success.
* Premium full service photography at surprisingly affordable prices.
* Twenty plus years of experience as the East Coast's most prolific photographer.
*
Convenient and flexible scheduling and on location mobile lighting setups.
* F
ree consultation, with turnkey project management and budget pricing.

* Fast turnarounds, state of the art digital technologies, creative natural photography.
* Photography that positively promotes and showcases you and/or your corporate culture.
* Distinctively natural looking photography and editing; no surreal tacky photo-shopping.
Personalized attention to your vision and specific needs, client/photographer collaboration.
It is always Joseph's goal to totally satisfy the specific needs of his clients and provide for them superb value-added services and proposed pricing to satisfy their particular budgets.
Corporate Clients: AXA Investment, Wells Fargo Bank, Marshall Wace, Faros Trading, Toluna, Alterna Capital, Taubman, Seacor Holding, Shumway Capital, Waypoint Leasing, UBS, Gramercy, 400 Capital, Conatus Capital, Greenwich YWCA
On Location Headshots, Corporate Photography, Website Photography,
Business Portraits in CT, Greenwich CT, Westchester NY, Pocononos PA
GREENWICH CT ON LOCATION PORTRAITS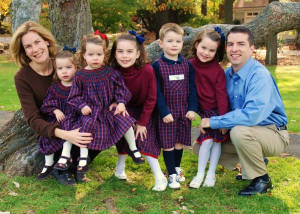 CT ON LOCATION HEADSHOT AND PORTAIT PHOTOGRAPHER
Formal Studio Portraits in CT, Greenwich CT
CT, Greenwich CT Studio Portraits
CT On Lation Corporate Headshots and Portraits


On Location CT, NY Headshot Photographer

CT, Greenwich CT On Location Portrait Photography


On Location Headshot, Portrait Photographer in CT, Greenwich CT, Stamford CT

CT, NY, Pocono PA Corporate Website Photography


CT Website Photographer

On Location CT Business Headshot Photographer


Greenwich CT, Wilton CT On Location Corporate Headshot and Portrait Photographer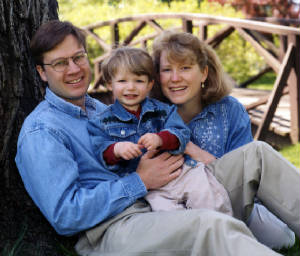 A Client Testimonial (LinkedIn) :1stAnna Rode hired Joseph as a Photographer in 2012. "Joseph is a highly skilled location headshot photographer. He offers true value as a corporate and business photographic specialist. Joe provides for you the best in value-added photographic services, flexible and convenient scheduling of photo sessions, prompt customer service and is so very easy to work with." June 4, 2012 Top qualities: Great Results, Personable, Creative
CLIENT TESTIMONIAL : "Dear Joseph,
You are what I like to call a total package. You have talent,
personality, and a true sense of professionalism. You were prepared
for anything and everything, which put my mind at ease. My wedding
was a truly blissful occasion and I felt that it was all captured
remarkably in the pictures. I am 100% satisfied with the work you
did, and I am truly thankful for everything."
--
Stephanie Collins

A Client Testimonial (LinkedIn) : Christine Colter Perakis has recommended your work as CT Commercial Headshot, Portrait and Event Photographer/Owner at Joseph Budzelek, Photographer :
Dear Joseph, Thanks again Joe, you are so great! PS- I wish I could have selected more than 3 attributes, you filled them all! PS- I wish I could have selected more than 3 attributes, you filled them all!

Details of the Recommendation: "Joe is a total sweetheart. I had a blast on our shoot and he turned over my photos within the tight window that I needed them. He is easy to work with, organized, and professional in every respect. So many photographers are creative but all over the place. Not Joe. He is responsive to emails and calls, and he is on-point throughout the shoot, recommending angles, mood and lighting.

The results were fabulous. I got fierce business shots, as well as some fun images I can use for facebook and Twitter. Joe is the perfect dish of wholesome personality, creamy innovation sauce, and juicy determination. I highly recommend Joe for any photography scenario: He has his craft down to a science."
Service Category: Photographer
Year first hired: 2011
Top Qualities: Great Results, Expert, Good Value

I've written this recommendation of your work to share with other LinkedIn users.


Joseph Budzelek's Professional Groups, Organizations and Affliations:

Professional Photographers International

Professional Photographers of America

The Professional Association for Design (AIGA)

The Professional Portrait Photographers Group

Photographic Society of America

CT Creative Services Group

Wedding and Portrait Photographers United (W&PPU)

Wedding Industry Professionals NY/NJ/PA/CT

Westchester/Fairfield Chapter of Public Relations Society of America

In addition to his spectacular distinctively natural CT wedding photography, Greenwich CT wedding, event, portrait, headshot and commercial photographer, Joseph Budzelek's value-added wedding services are truly customizable for meeting the specific needs and budget requirements of each and every one of his CT, NY and PA clients.